September 24, 2016
September 13, 2016
September 01, 2016
August 25, 2016
August 20, 2016
Resilience: Bosnia, Kosovo and Macedonia in the late 1990s at Adjacent To Life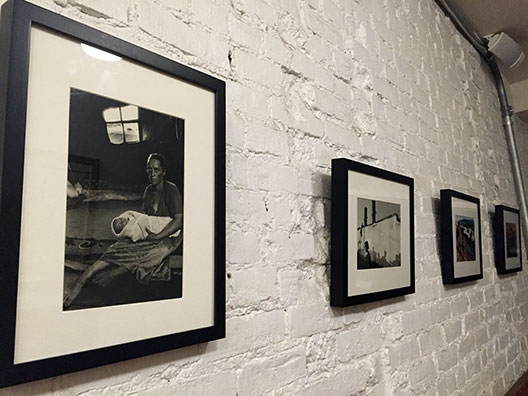 Tinsquo's curatorial project, Adjacent To Life, presents the work of photographer Ted Philips in the exhibit Resilience: Bosnia, Kosovo and Macedonia in the late 1990s.
Philips states,
In the 1990s a series of wars tore the former Yugoslavia apart. Horrors unseen in Europe since the Second World War left a diverse, multi-national country divided into ethnic enclaves. When I first came to Bosnia in the summer of 1996 the war in that country had been over for eight months and the healing and reconstruction was just beginning. People who had endured the deaths of loved ones and a way of life began to pick up and rebuild. The wars were not over and soon fighting flared in Kosovo. When NATO intervened in 1999, the government of Slobodan Milosevic began a massive campaign of ethnic cleansing to drive the Albanian majority out of Kosovo. As they poured into the refugee camps of Macedonia, I found people who reminded me of my neighbors, my co-workers, my family members. They were ordinary people living through extraordinary and painful times. When the fighting stopped, I went into Kosovo to document the destruction as well as the endurance of the people whose lives had been turned upside down.
A journalist and photographer, Phillips is a staff reporter at Newsday in Long Island. His work has been published in amNewYork, Time Out New York, The Daily Beast, The Washington Times, Architectural Record, New York Sun and other publications.
Resilience: Bosnia, Kosovo and Macedonia in the late 1990s runs through September 16 and is on view at the Adjacent to Life pop-up gallery housed in Ninth Street Espresso (341 E. 10th Street at Ave B, New York City).
August 16, 2016
August 13, 2016
August 06, 2016
July 31, 2016
July 22, 2016
July 17, 2016
July 16, 2016
July 01, 2016
June 30, 2016