"Goya Moment"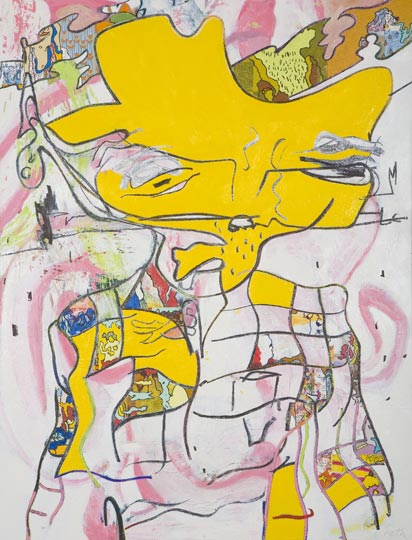 oil on canvas, 52" x 40"
This painting is the whole reason I dreamed up TINSQUO.com. A culmination of months of studio work, "Goya Moment" is a fulfillment of the vision behind this site. It brings the longterm processes at work within the artblog to a momentary resolution.
For elucidation on TINSQUO processes, see Narrative on the "about" page.
Details:
Process Video:
States:
Posted by Mark Roth at October 21, 2005 02:50 AM