Plank-Lever Final Weekend at Michael Mut Gallery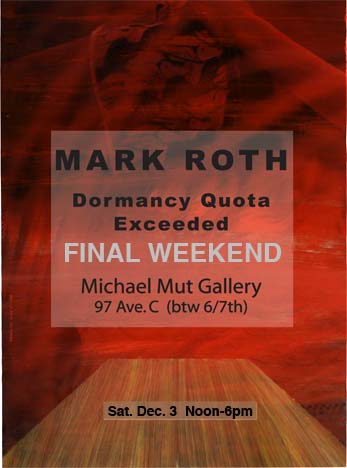 This is the final weekend to catch Dormancy Quota Exceeded: Plank-Lever Series at Michael Mut Gallery.
Thanks to everyone who's turned out, encouraged and provided insights this time around. It's been a great run! Particular gratitude extended to new collectors and old friends, to Luiza and Oylun and especially to Michael, for creating the opportunity.
Posted by mark at
10:31 AM
Pop Stoppage Series: "bleak_#226"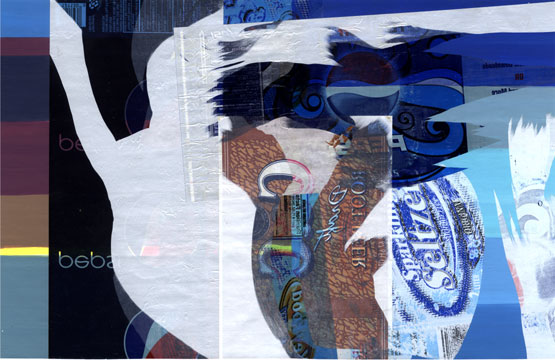 Hand torn soda bottle labels and acrylic on paper, 11" x 17"
Posted by mark at
01:43 AM