Title at Adjacent To Life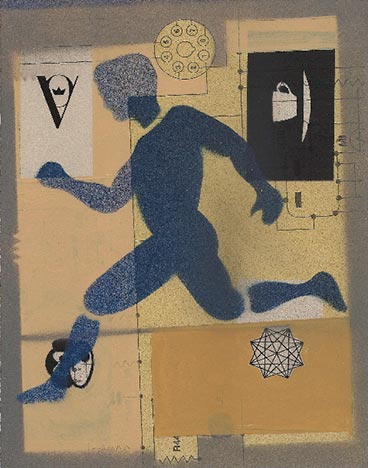 Tinsquo's curatorial project, Adjacent To Life, presents Title: New Images by Orange.
The images of Lower East Side artist Orange evidence the pursuit of curiosity. Inspired by shapes and cultural ephemera valued by the artist, the works are intuitive assemblages of visual source material.
Orange puts it this way:
"The great painters and musicians are those that go somewhere else and bring back souvenirs for the rest of us. My images are intended as an appreciation of them."
Title: New Images by Orange runs through December 11 and is on view at the Adjacent to Life pop-up gallery housed in Ninth Street Espresso (341 E. 10th Street at Ave B, New York City). There will be a reception for the artist on Thursday, November 19, 6:00 - 8:00 pm. The framed images are available for a $100 donation to Faerie Camp Destiny.
image: Orange, Caution As, ink on paper, 11" x 8.5"
Posted by Mark Roth at November 6, 2015 09:29 PM