Happy Fifth Birthday, Inhabitat!
Inhabitat spends most of the year envisioning a well-designed green future and last night's party – at Green Spaces, Manhattan – was a pure celebration of that pursuit. Congratulations to Jill Fehrenbacher and the team.
Tinsquo appreciates Inhabitat's recognition that beauty sustains spirit.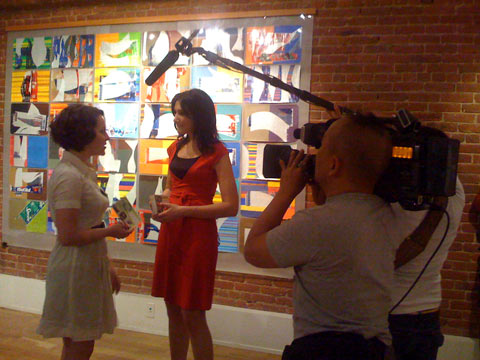 Marissa Feinberg (r), Co-Founder,
Green Leaders Global
and
Brit Liggett
, Video Producer and Inhabitat's New York Editor, with Japanese TV crew.
Posted by mark at
08:35 PM