Look at me/Don't look at me! at Adjacent to Life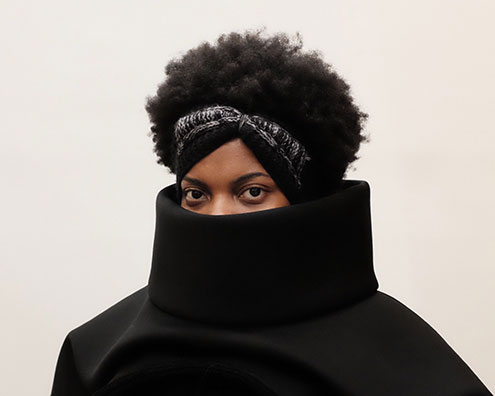 Tinsquo's curatorial project, Adjacent To Life, presents Chioke Nassor's Look at me/Don't look at me!
Nassor states, "Look at me/Don't look at me! is a series of portrait photography that explores what it means to expose yourself, and how sometimes obscuring part of yourself can reveal the truest truth. I'm fascinated by taking portraits of people that attempt to capture who they feel like inside. I also find that my portraits end up reflecting a lot about how I feel inside, too."
Chioke Nassor writes and directs for film, TV, and the web. His previous work includes writing and directing short films for NBC's Late Night with Seth Meyers, the feature film How to Follow Strangers, the TV on the Radio Documentary "Minor/Major" and his web series Chioke Nassor's Storytime.
Look at me/Don't look at me! runs through October 27 and is on view at the Adjacent to Life pop-up gallery housed in Ninth Street Espresso (341 E. 10th Street at Ave B, New York City).
Posted by Mark Roth at
12:13 PM