Tumbleweeds: polished_#150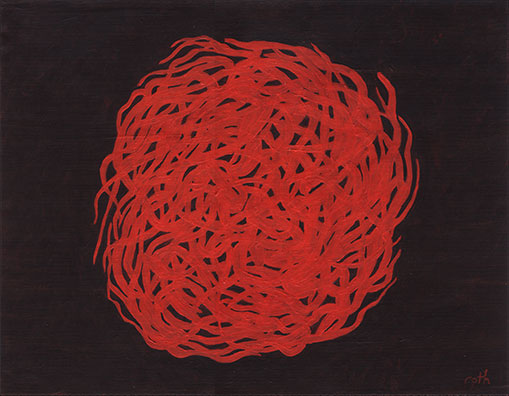 acrylic on magazine page, 11" x 14"
Posted by Mark Roth at
11:39 AM
Tumbleweeds Discussion at The Phatory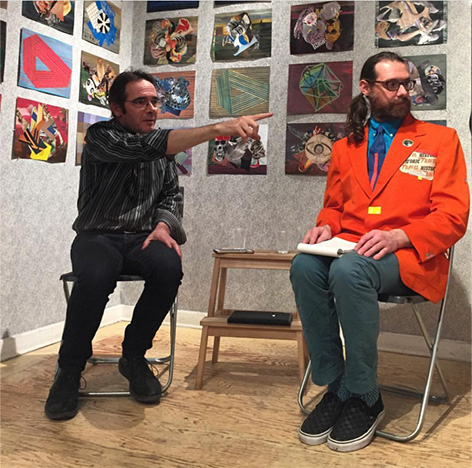 From the gallery press release:
The Phatory is pleased to announce an evening of conversation with CUNY professor Jeffrey Bussolini, and artist Mark Roth on the occasion of Roth's exhibition, Tumbleweeds, on Friday, April 7 at 7:00 pm. Following the discussion the evening continues with a dj set courtesy of producer Nick Hook.
Jeffrey Bussolini is an Associate Professor of Sociology and Anthropology at CUNY College of Staten Island. A sociologist, philosopher, and historian of technology by training, his areas of inquiry are: ailourography (etho-ethnography), ethnography of national security institutions, ancient and contemporary philosophy (including presocratics and critical philosophies of violence, war, and state power), and television studies. He has conducted ethnographic and historical study of Los Alamos and related nuclear security sites since 1991 and etho-ethnographic study of feline-human interactions since 1995.
Mark Roth is a graduate of the The School of the Art Institute of Chicago, Roth currently has an augmented reality installation, Missing The Megafauna, situated at the Metropolitan Museum of Art. His previous series Grazer's Gaze: The Grass Paintings has been published in the University of Oxford's Angelaki: Journal of Theoretical Humanities.
Nick Hook is a dj and music producer. He is fresh off a 2 month North American tour where he opened for Run The Jewels. His most recent album, Relationships, was released in November on the Fool's Gold label.
The Tumbleweeds exhibit has been extended to May 1.
photo credit: Ellie Irons
Posted by Mark Roth at
10:33 AM
Tumbleweeds: pierce_#149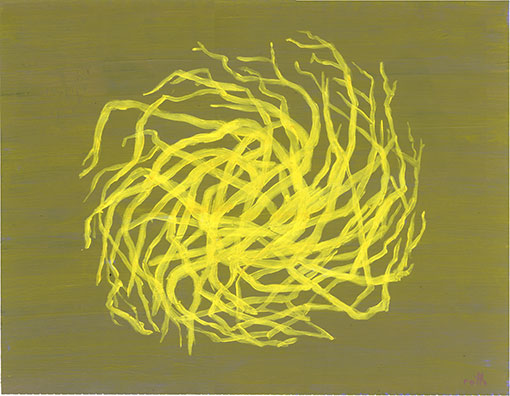 acrylic on magazine page, 11" x 14"
Posted by Mark Roth at
11:34 AM