East Village Illuminated at Adjacent To Life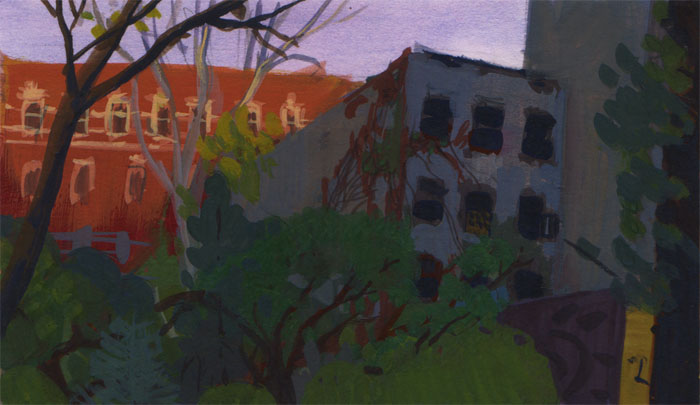 Tinsquo's curatorial project, Adjacent To Life, presents East Village Illuminated: Paintings by Nathan Stapley.
Through careful color calibration and attentiveness to light's effects, painter Nathan Stapley's postcard-sized gouaches capture the evanescent specifics of time of day, season and temperature - while presenting New York's East Village in the complementary roles of icon and home.
East Village Illuminated runs through January 30 at the Adjacent to Life pop-up gallery housed in Ninth Street Espresso (341 E. 10th Street at Ave B, NYC).
images: Nathan Stapley, La Plaza gouache on paper, 5" x 7"
Posted by mark at
11:58 PM
Eleven Years of Palettes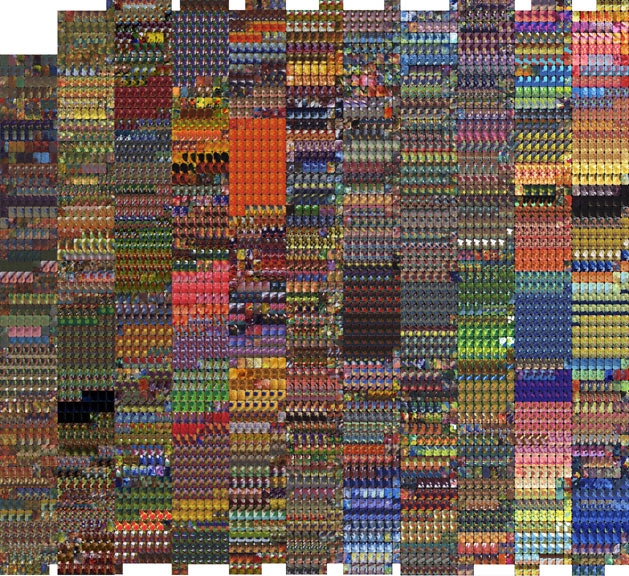 Above: The state of my acrylic palette at the conclusion of every day from Feb 1, 2004 through Dec. 31, 2014.
Below: The average palette color for each of the above years.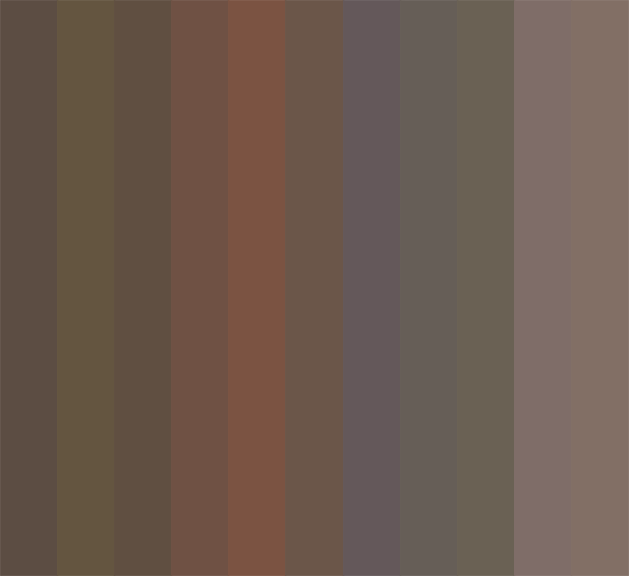 Posted by Mark Roth at
02:20 PM