Process Post: Speciation?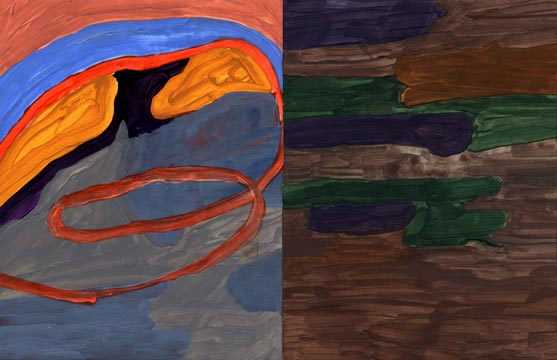 acrylic on paper, 11" x 17"
In the ongoing stream of monochromatic color-field diptychs – most of them destined to serve as support for the pop stoppage series – the above painting recently leapt ashore unannounced, like an as yet-unidentified species proffering itself for the evolutionary gambit. Time will tell if it proves to be the first of an entirely new body of work or a fulfilled conclusion in and of itself…assuming such a distinction is even sensical.

Posted by mark at
03:07 AM