Active Canvas DV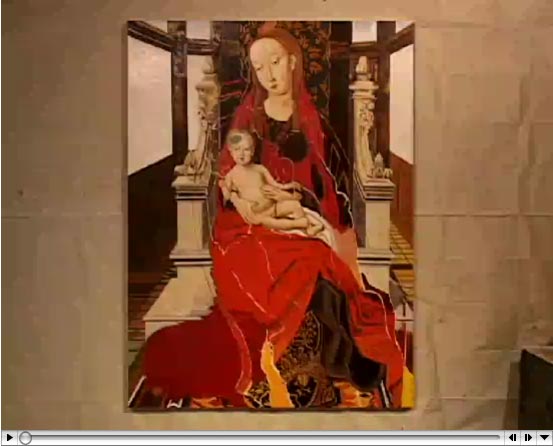 The career long intention for each painting I make is that it mimic nature by being fractal. The aim is that the painting be equally captivating whether viewed from across the room or a few inches from its surface.
So, this latest episode of edited sessions, accounted for here on digital video (QT 1.9 MB ), charts several weeks' worth of painting with a brush whose diameter is no bigger than this letter o. The close focus attained, now it's on to making things work from across the room. Stay tuned for the thrilling finale.
To see the canvas's preceding videos, follow the appropriate link to the first, second or third installment.
Posted by mark at
03:25 AM