"inverse yarmulke"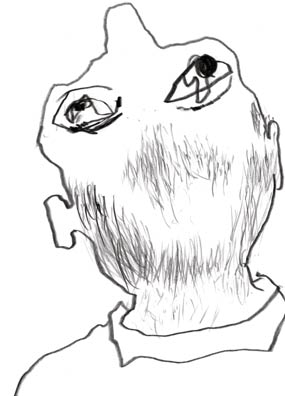 graphite on paper
Sometimes it seems as if deeper truths are everywhere poised for revelation, hiding in plain sight. Language is a frequent repository of accrued wisdom that transcends dictionary meaning.
The word "shame" is such an example.
Right there, for all to see, the word says, "sh" - as in hush, shush, be quiet, followed by "ame" which, with the addition of a circumflex over the "a," is the French word for soul or spirit.
Shame is the shushing of the soul. It is the malady, not the antidote.
Today's drawing is reflective of such thinking.
Posted by mark at
01:03 AM