"snarky mantra"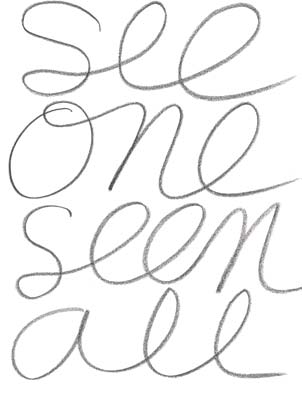 graphite on paper
For a while now, I've been noticing how snarky phrases often contain the wisdom of enlightenment, if you think about them.
Given a shift in perspective, even a phrase as condemningly dismissive as the classic, "if you've seen one you've seen 'em all," reads with a transcendent, expansive truth.
I guess seeing anyone or anything truly, we glimpse the unfolding, mysterious totality of existence. Afterall, that's how the saying goes.
Posted by mark at
12:08 AM