Puerto Rican Parrot or Iguaca (Amazona vittata)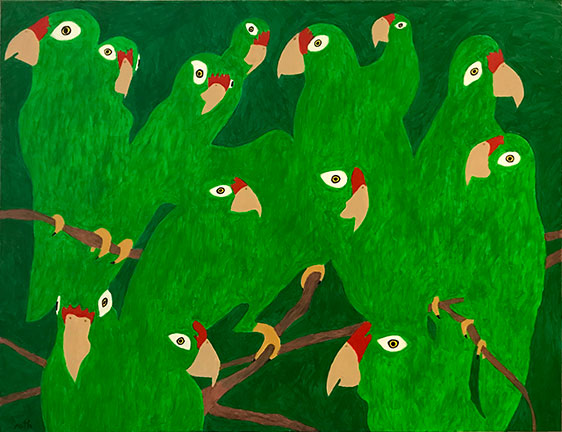 acrylic on canvas, 16" x 20"
The Iguaca or Puerto Rican Parrot is the only extant bird endemic to the archipelago. Once teeming, its numbers consisted of just 13 individuals in 1973. Since then,
concerted conservation efforts
are gradually enabling the species to rebound from the brink.
This painting is a tribute to the 13 birds who represent that bottleneck.
In conjunction with Ryan John Leeís exhibit, Soul of a City, it will be offered for auction with proceeds going to the Loisaida Center and hurricane relief.
Opening: January 19, 6-8:30 pm. Loisaida Center, 710 East 9th Street, NYC.
Posted by Mark Roth at January 17, 2018 04:10 PM