MELT at Adjacent To Life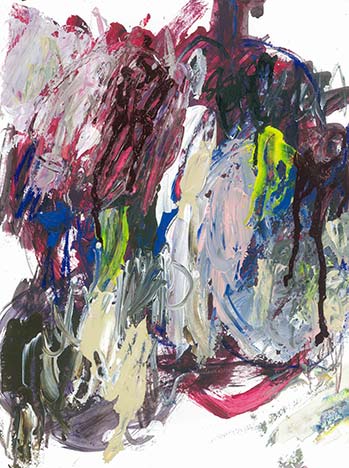 Tinsquo's curatorial project, Adjacent To Life, presents MELT by Tatawa.
With "fragmented marks, wandering lines and graffiti-like stains," London-based Tatawa's carefully color-calibrated mixed-media paintings honor the artistic self she discovered while living in New York City.
MELT by Tatawa runs through May 27 and is on view at the Adjacent to Life pop-up gallery housed in Ninth Street Espresso (341 E. 10th Street at Ave B, New York City).
image: Tatawa, MELT #9, gesso, acrylic, ink and soft pastels on paper, 12" x 9"
Posted by Shark Roth at April 29, 2016 10:20 PM