Aspiration at Adjacent to Life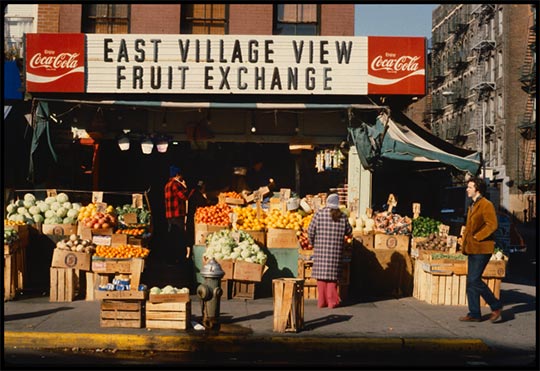 Tinsquo's curatorial project, Adjacent to Life presents Aspiration, a two-part exhibit of Michael Sean Edwards' photographs.
past future past: the East Village 1978-1980 features images from Mr. Edwards' recent book of the same title. The works document the eye of an "entranced" young photographer, serving as a harbinger of the artist who would emerge and a record of an iconic era of the East Village.

His newest and ongoing body of work, The Tension of Reflexive Identity, finds the photographer performatively shooting consecutive shots of 35mm film that together form a single image exploring notions of identity and the transcending or maintenance of boundaries.
Aspiration is Mr. Edwards third show at the Adjacent to Life pop-up gallery in Ninth Street Espresso (341 E. 10th Street at Ave B, New York City). It runs through December 19.
images: Michael Sean Edwards, East Village Fruit Exchange and 338 06 07: Shore Hotel, Coney Island, NYC 2012
Posted by Mark Roth at November 17, 2014 03:00 AM