Traces at Adjacent to Life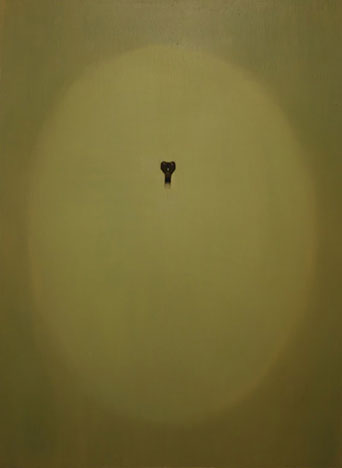 Tinsquo's curatorial project, Adjacent To Life, presents Traces: Paintings and Prints by Kaitlin Pomerantz.
Absence fills Kaitlin Pomerantz's paintings, implying tales, lives and loves removed, relocated or forgotten. What remains is an arena of opaque nostalgia that also reveals a witty parallel narrative of Painting's resilience. With earnest irony, Pomerantz's act of painting a vacated picture asserts Painting's continued, albeit problematized, mysterious power: absence becomes a presence.
Traces runs through October 10 at the Adjacent to Life pop-up gallery housed in Ninth Street Espresso (341 E. 10th Street at Ave B, NYC).
image: Kaitlin Pomerantz, Untitled (Mirror), oil on wood panel, 42" x 32
Posted by Mark Roth at August 30, 2014 03:11 AM