Beat Cathedral of the Street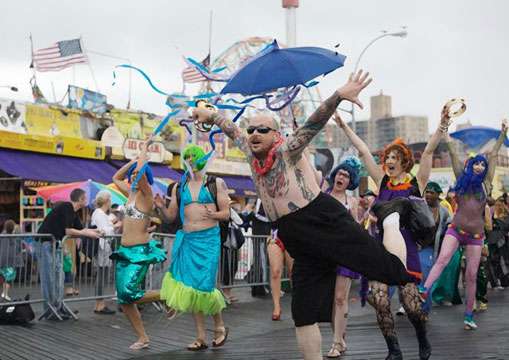 Adjacent to Life, Tinsquo's curatorial project presents Beat Cathedral of the Street: Photographs by Tom Martinez.
Martinez cleverly embeds words and phrases from Beat poet, friend and true survivor A. A. Pritchard into painterly, yet journalistic, images that remind "if we remain open at the deepest dimension of our beings, we will see the sacred light of life and love breaking through, often in the most unlikely places."
The installation resides at the pop-up gallery, Adjacent to Life, currently housed at Ninth Street Espresso (341 E. 10th Street at Ave B). Drop by for some beatific espresso with art to match. It's on view through October 26.
image: Mad Muse, digital photography on stretched canvas.
Posted by mark at September 21, 2012 12:32 AM