Inside The Arctic Circle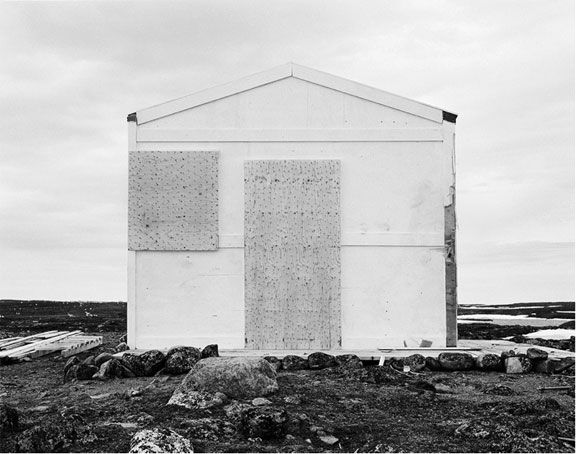 Adjacent to Life, Tinsquo's curatorial project, presents the newest work of photographer Noel Worden. There will be a reception for the artist on Thursday, June 28, 6-8pm. A limited edition catalog accompanies the show.
Inside The Arctic Circle is the result of Worden's excursion to the Canadian Arctic as a working member of the Environment Canada scientific team. For six weeks, he collected data about a colony of Lesser and Ross Snow Geese, returning with images which evidence a remote climate and the persistence of life.
The installation resides at the pop-up gallery, Adjacent to Life, currently housed at Ninth Street Espresso (341 E. 10th Street at Ave B). Drop by for some untamed espresso with art to match. It's on view through August 4.
For more on Worden's work and the curatorial project visit Adjacent to Life, the blog ("follow" and "like" us on Tumblr).
image: North Cabin
Posted by mark at June 26, 2012 09:38 AM