Zoomin' In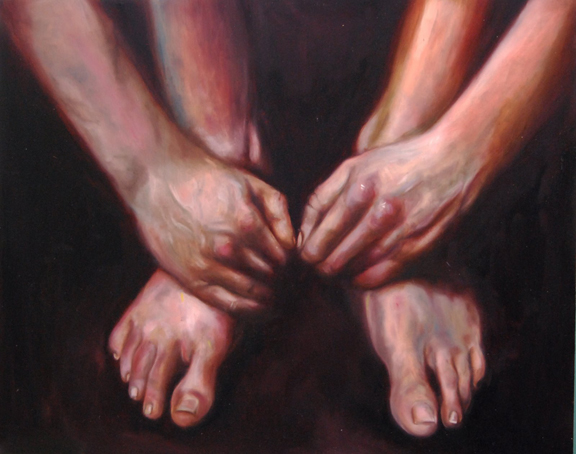 Aleksandra Shineleva, Hands & Feet, oil on wood panel, 16" x 20"
The freshest installment of our curatorial project, the pop-up gallery Adjacent to Life, presents paintings by Aleksandra Shineleva.
Aleks addresses the challenge of uniting accurate physical representation with a true-ringing disclosure of her subjectís interior life.
Zoomin' In resides in the pop-up gallery, Adjacent to Life, currently housed at Ninth Street Espresso (341 E. 10th Street at Ave B: 10B to regulars). Drop by for some revelatory espresso with art to match. It's on view through June 22.
For more on Shineleva's work and the curatorial project visit Adjacent to Life, the blog ("follow" and "like" us on Tumblr).
Posted by mark at May 12, 2012 03:34 AM